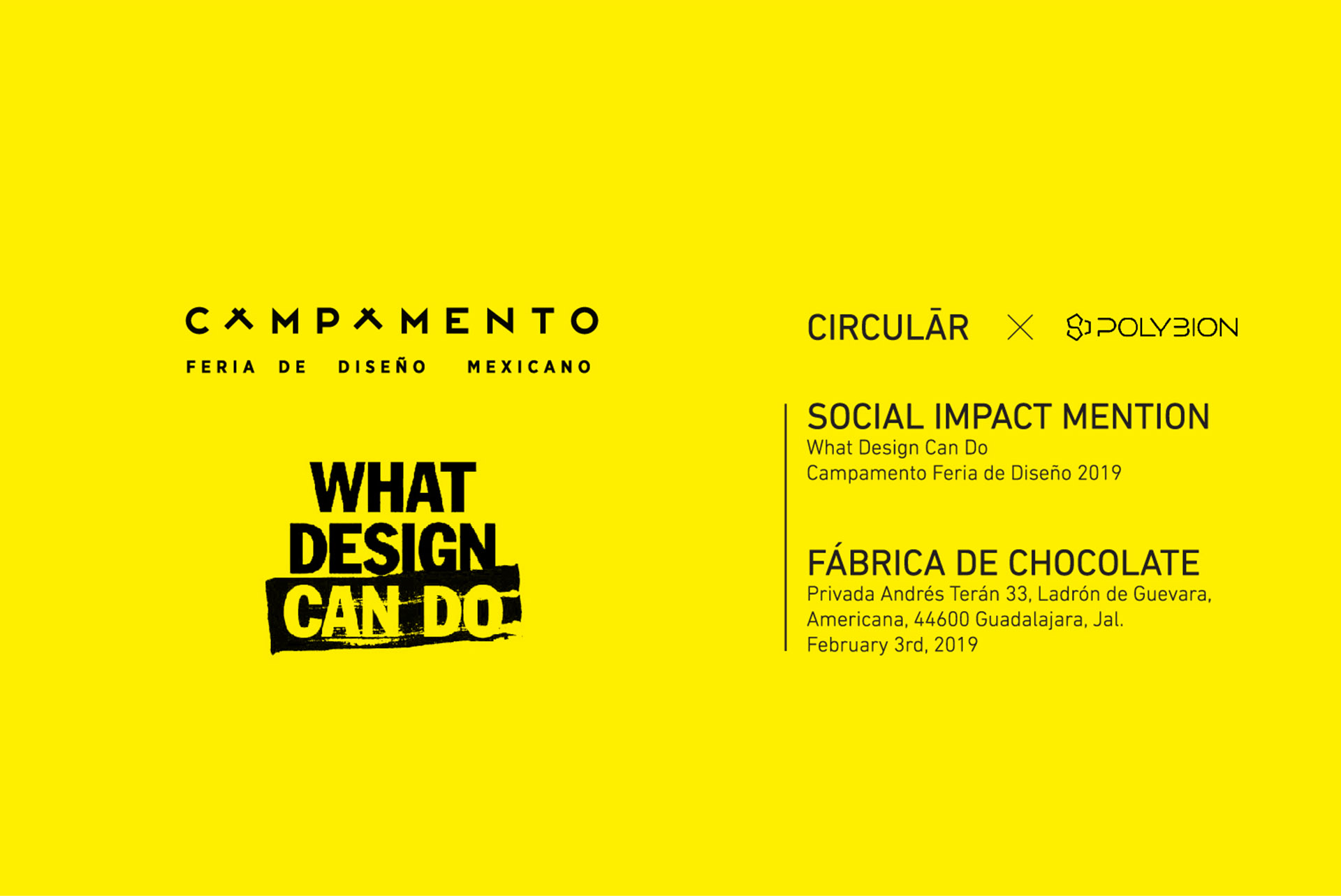 Social Impact Mention!
Fábrica de Chocolate - Guadalajara, Mex. February 3rd, 2019
This year we took the latest CIRCULĀR project outcome to Guadalajara to be exhibited during Campamento's Linterna, an exhibition venue for young designers during such fair. This is an opportunity both to take Polybion®'s developments to new audiences and to expose our students' work to public criticism. Their work and research got rewarded with the Social Impact Mention given by the prestigious What Design Can Do organization. We are proud of their work and the impact our methodology for teaching and designing is achieving. Congratulations to everyone involved!