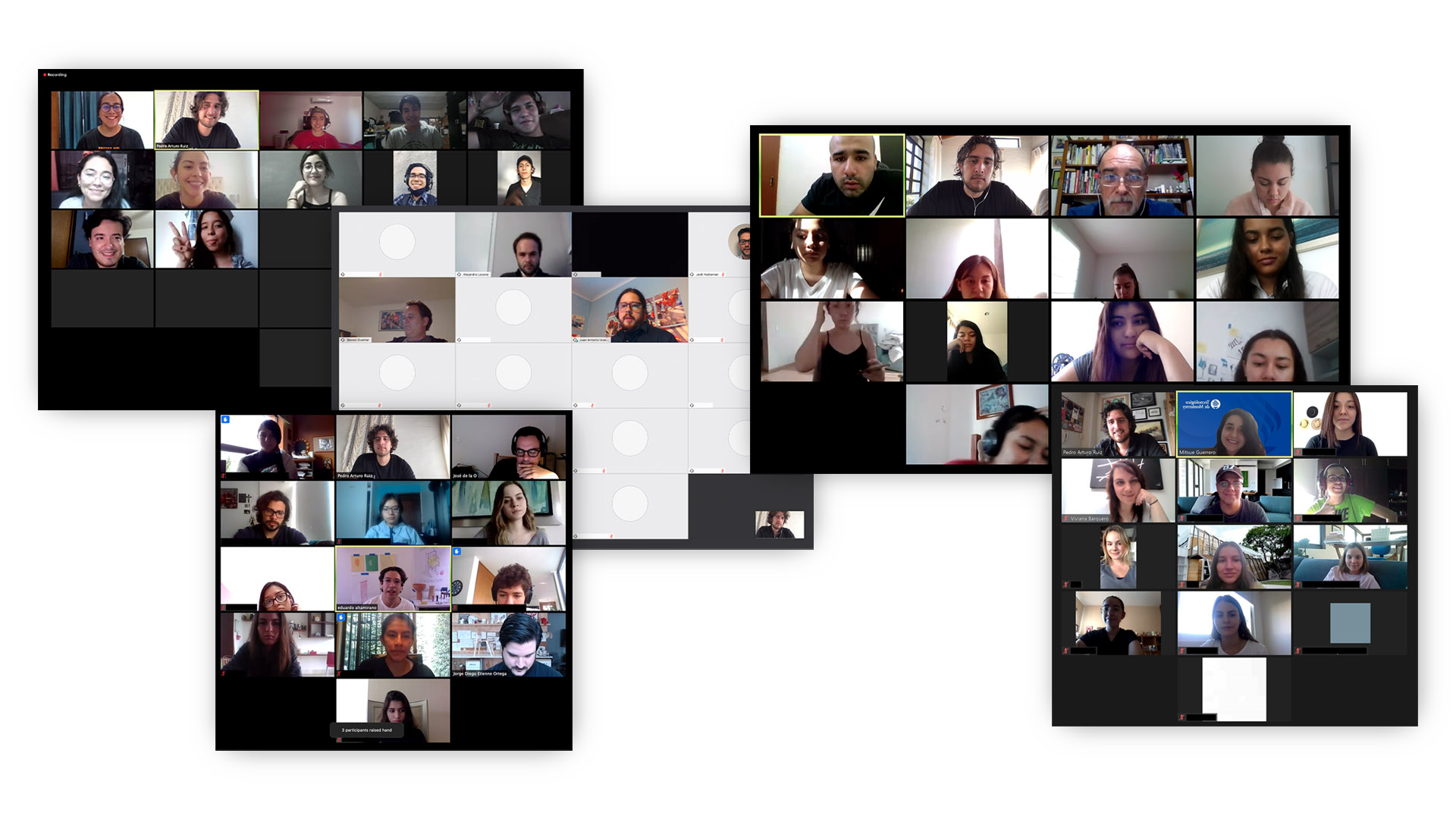 Design critique and guest lectures during COVID-19 confinement.
Apr 2020 - Mar 2021
During these weird times of pandemic and confinement, all schools and most companies had to shut their facilities down, this pushed everyone to switch the way we normally work and to adapt ourselves and our living environment to a study/work/chill one. During the last few months, dear friends invited me to guest lecture their class, and critique their student's work:
– FARQ UANL's (Public, North East México)
Critiqued Óscar González' "Design for Health" students (ID, 6th term) design concepts for superior limb prosthesis (A-D 2020) and air ambulance (J-M 2021). My dear alma mater.
– ITESM Guadalajara's ( Private, West México)
Critiqued Abraham de la Rosa's "Experience Design II" students (ID, 6th term) sports performance and sleep quality monitoring design concepts.
– DAAP UC (Public, Cincinnati, USA)
Reviewed and critiqued Juan Antonio Islas' (ID 5th term) students' work on transportation design concepts.  These guys have VR design rooms to design in!
– CEDIM (Private, Northeast México)
Adolfo Navarro hosted me to talk about my path and approach connecting it to his "Value proposition" (ID 3rd term) class.
– ITESM Monterrey ( Private, Northeast México)
Jorge Diego Etienne and José de la O had me over as guest lecturer contrasting my approach to design next to Eduardo Altamirano's aiming to show their students how broad the discipline is, encouraging them to build their own identity as creatives. This is clearly one of the top programs in Mexico for Industrial Design.
– ITESM León ( Private, Central México)
Mitsue Guerrero's "Thinking and Creative process" (ID 4th term)  students welcomed me for a 1-hour lecture on the creative process in design.
It's always an interesting experience to see and compare the teaching method, and design approach from each University. Thank you, Juan, Abraham, Óscar, Jorge, José, and Mitsue for your dedication and commitment to your students, for your trust, and for letting me share and learn from them. I am always happy to get involved with the academy! (All pictures are posted with permission of the teachers)