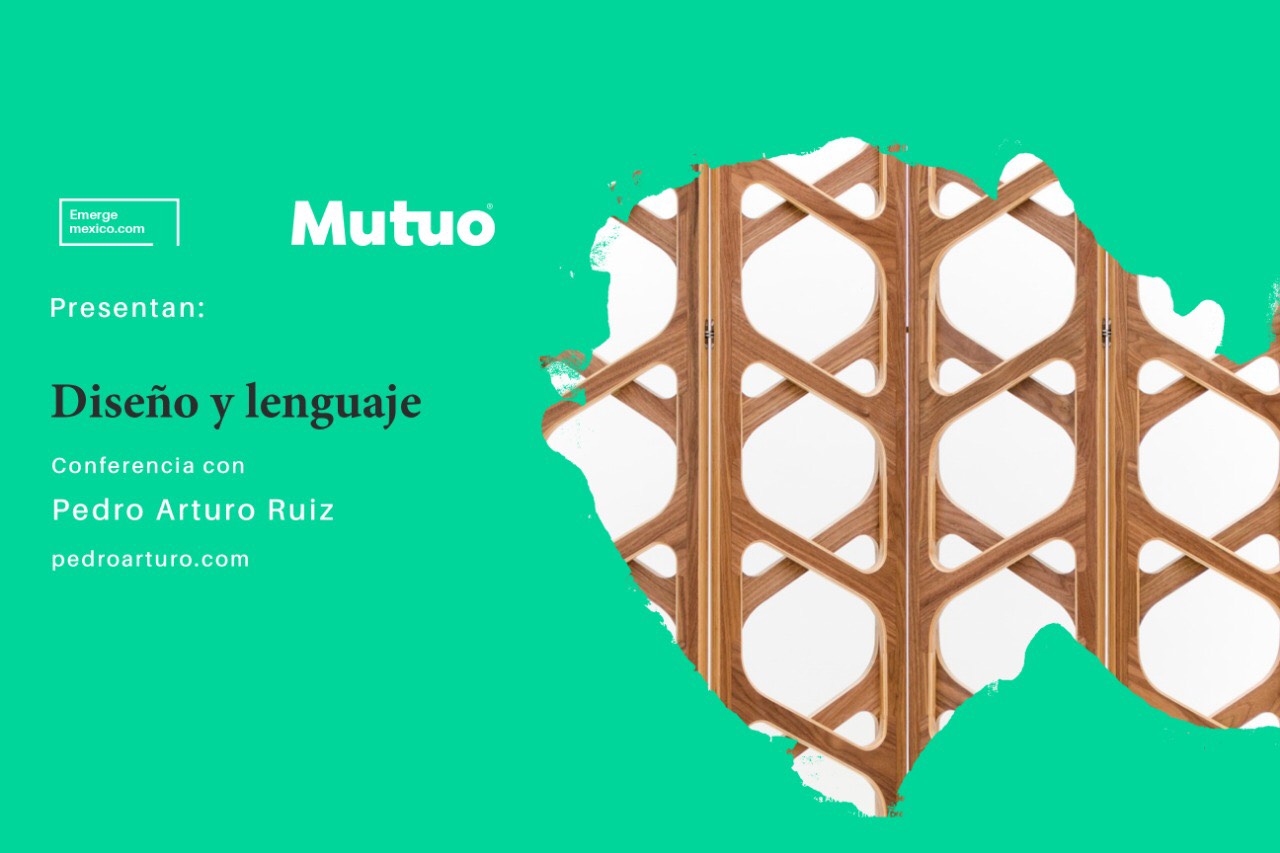 Design Language – Talk
Mutuo - Guadalajara, Mx. December 6th, 2018.
My friends from Emerge Mx invited me to share my experience as a young designer and the vision I've developed (which is constantly evolving) during my short career, this as part of their closing activities. See you at Mutuo facilities in Guadalajara!